Floating Contact Form Portlet
Takaisin Automotive Logistics - Supply chain
Businesses rely on contracts to implement terms and expectations. But what happens when the world changes so quickly that it becomes difficult to maintain your obligations?
Customer:
Plastic Omnium, a French automotive supplier
Solution:
Address critical supply chain challenges during the onset of the Covid-19 pandemic
---
Results:
Continued supply to customers in the Asia Pacific region
Diversified supply chain by using different modes of transport
Increased sustainability in supply chain by using rail
Greater visibility thanks to innovative tracking system
---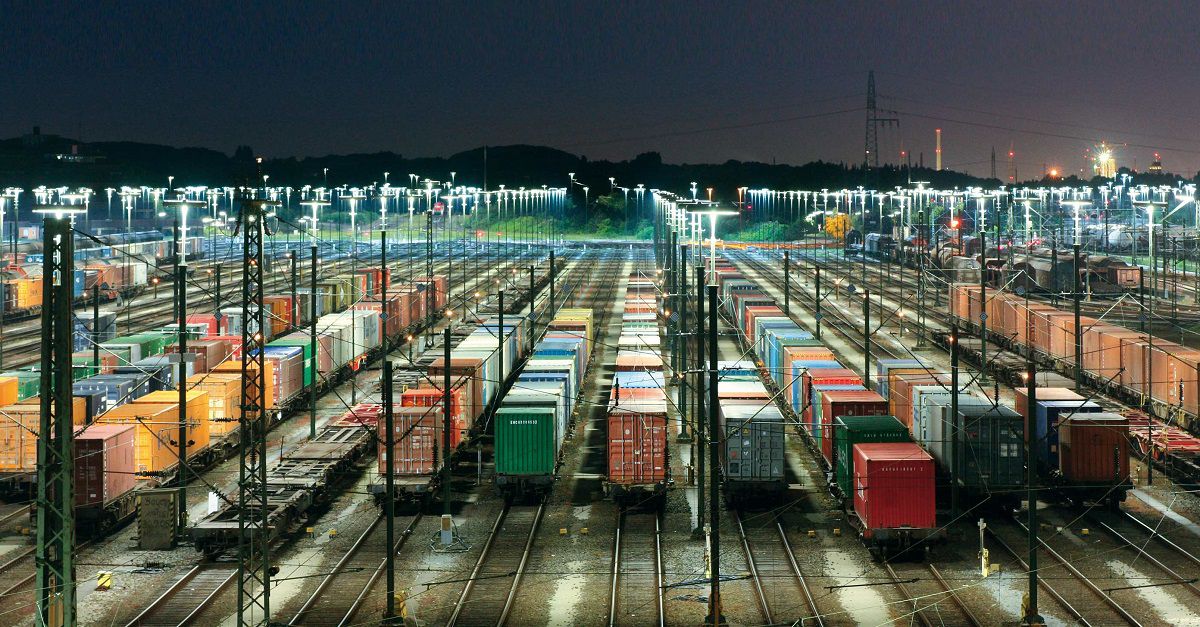 Plastic Omnium is a French blue-chip company that manufactures automotive parts in various locations around the world, including high-quality fuel tanks at their Polish facility. Demand for these fuel tanks is high in the Asia Pacific region, where original equipment manufacturers (OEMs) rely on them as vital components for their cars. However, with the Covid-19 pandemic suddenly affecting supply chains, it became increasingly difficult to maintain the agreed supply to these manufacturers. Plastic Omnium had to find a new solution to honour their contracts and ensure their customers received their parts. To achieve this goal, they sought the expertise of their logistics partner, Kuehne+Nagel.
"The coronavirus caught everyone by surprise," says Manuel Purwin, Regional Industry Champion of Automotive & New Mobility at Kuehne+Nagel, "but we were confident that our strategy and services could support Plastic Omnium during this period." The Kuehne+Nagel team visited Plastic Omnium to discuss their options and propose a range of solutions to adapt their supply chain.
The Quick difference
The first task was to address the critical shipments that required expedited delivery. With the usual shipping options unavailable, Plastic Omnium decided to use Quick, a premium service in Kuehne+Nagel's air logistics portfolio. This priority service is specialised for critical deliveries and was ideal for the rapid deployment of auto parts from Poland to Asia Pacific. The first shipment was a success, solving the backlog and honouring the contractual obligations. Plastic Omnium was impressed, and has continued to use Quick for urgent deliveries.
With the most critical task addressed, there was time for a close evaluation of Plastic Omnium's supply chain. Kuehne+Nagel undertook a comprehensive assessment, which compared the cost and speed of a hypothetical amount of cargo when shipped using different modes of transport. "These audits are an important tool because they often reveal unexpected benefits," Manuel explains. Indeed, the modelling showed that rail freight would take the same amount of time from Poland to Beijing as sea freight, albeit at a much lower cost. This meant the company could diversify their shipping options and not be so reliant on a single mode of transport. What excited Plastic Omnium most was the sustainability of the rail freight approach, which has fewer carbon emissions than sea freight. "Sustainability is important for Plastic Omnium, and they show strong leadership by already sharing their emission information publicly," says Manuel.
The next generation of tracking
Visibility is essential for a resilient supply chain, allowing greater oversight and enabling better decision-making based on accurate information. Plastic Omnium wanted a visibility solution that gave them the exact location of their shipments around the clock. Most tracking solutions rely on the staff at each hub scanning a shipment when it is received and transferred. To provide Plastic Omnium with the visibility they required, Manuel knew that he would have to find a different solution. He immediately contacted his Pharma & Healthcare colleagues, who provided him with an innovative tracker that uses cellular networks to continually broadcast location information. Within days, a specialist flew in to establish standard operating procedures and to train the Plastic Omnium staff in the proper use of these delicate devices. Within two weeks, the solution was implemented, granting Plastic Omnium complete visibility of each of their shipments.
Not only had Plastic Omnium honoured their original contracts, but in the process had developed new methods of delivering their goods worldwide. Further, at a time of serious supply chain disruption, Plastic Omnium invested superior track-and-trace devices to support transparency in their supply chain – for themselves and their partners. As the impacts of the coronavirus diminish, Plastic Omnium and their customers will continue to enjoy the ongoing benefits of a resilient and optimised supply chain.
"
Plastic Omnium availed the services of Quick International (part of the Kuehne+Nagel group) during the Covid-19 crisis for critical shipments. On several occasions, employees of Quick International were proactive to find solutions for export shipments allowing us to not jeopardise Plastic Omnium's and customer's operations.