A large container vessel ran aground accidentally in the Suez Canal, blocking now one of the world's busiest maritime trade routes. The ship Ever Given got stock across the canal after deviating from its course early on 23rd March, resulting into a gridlock of more than 100 other ships in the area.
​​​​​​As you may already be aware, the Suez Canal passage is currently blocked to vessels in both directions. A container ship operated by Evergreen Marine was blown off course by high winds and a sandstorm early Tuesday March 23.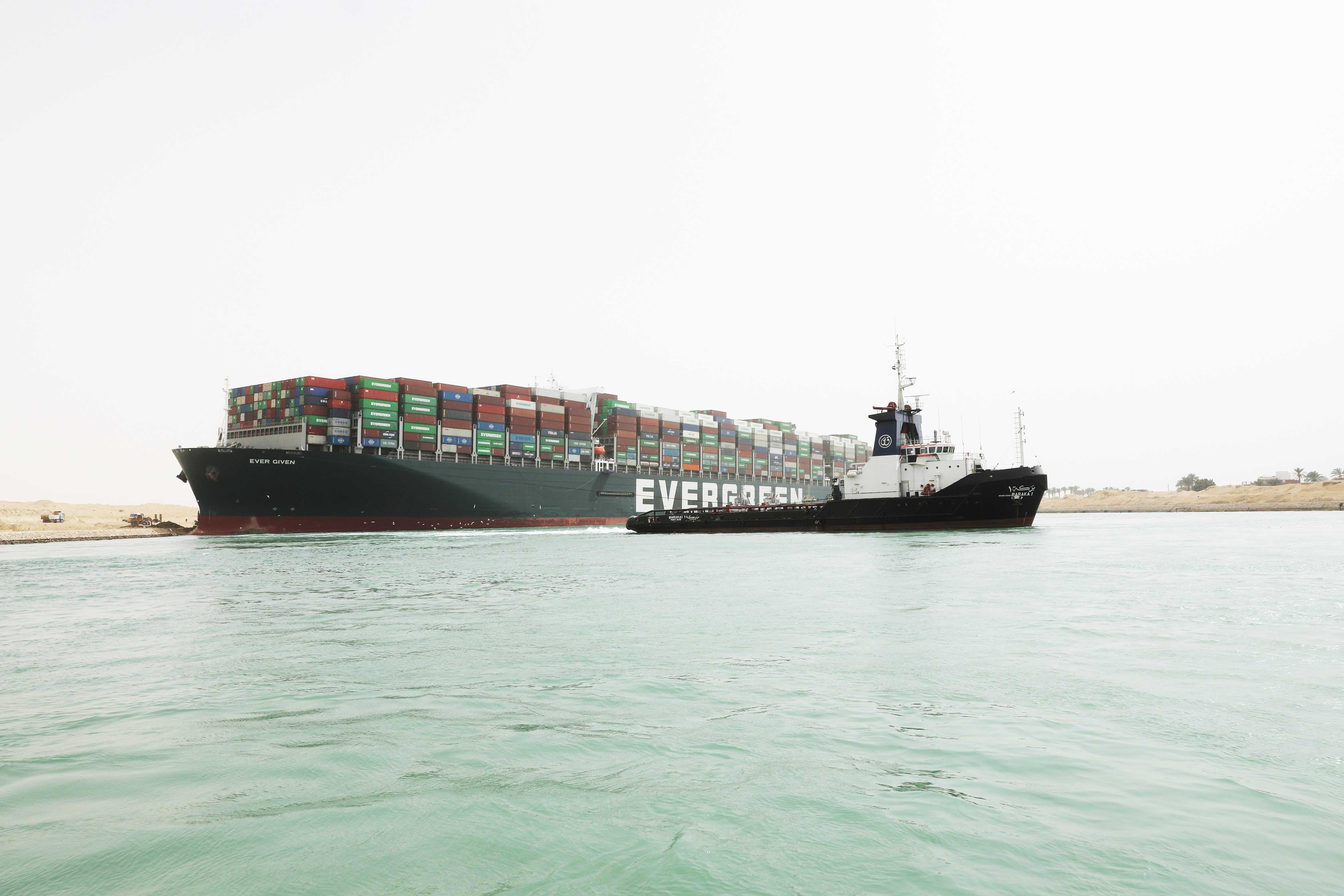 An attempt to refloat the vessel during the night unfortunately failed. 2 dredgers will continue to dredge throughout the night. At this time (00:15 am local time in Suez, Egypt), towage service has been suspended for the remainder of the night and will resume approximately 8:00-9:00 am local time.
The incident continues to create long tailbacks on the waterway, preventing vessels from passing and causing delays. Kuehne+Nagel is constantly monitoring the current situation and closely following the efforts of the affected vessel to further improve the accessibility of the southbound and northbound services.
We keep you thoroughly informed on this webpage.
The seaexplorer alert function shows you the vessels that need or needed to anchor in the course of the incident.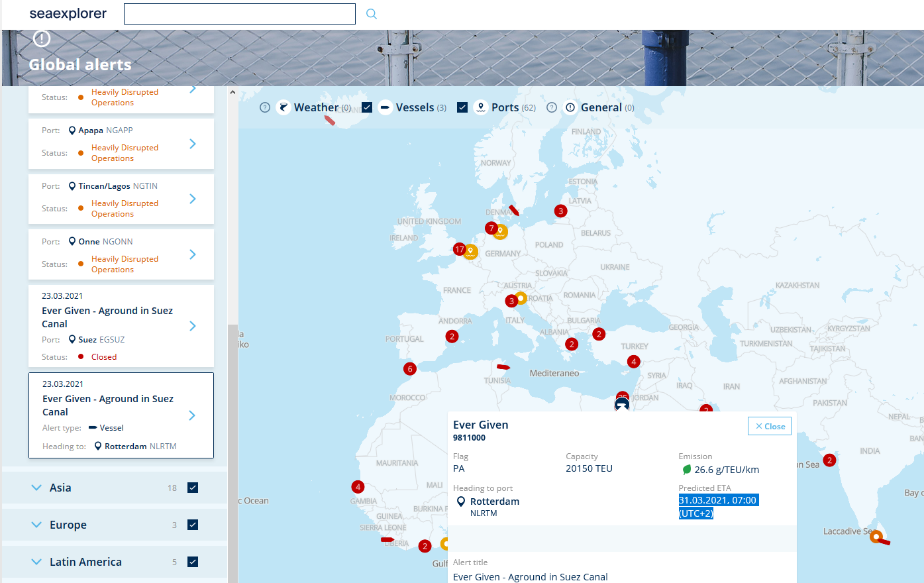 ​​​​​​​